2014 Bordeaux En Primeur latest Releases
---
---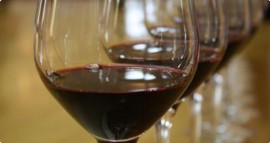 After a difficult growing season and an understated build-up to the en primeur tastings, the fine quality of Bordeaux 2014 came as a pleasant surprise. JEANNIE CHO LEE explains how the châteaux pulled it off, and picks her top performers.
if the 2014 growing season had occurred in the 1980s, it would have made for a modest vintage to be consumed young. If 2014 had come in the 1990s, it would have been a good vintage, perfect for restaurants and short-term aging. Today though, the 2014 harvest has yielded a very-good-to-excellent vintage, with the top wines worthy of cellaring for 20 to 30 years.
What has happened in the space of three decades to transform a relatively modest vintage from acceptable to excellent? The answer, in short, is the growing wealth of the top châteaux, accompanied by much greater experience and understanding of viticulture and winemaking, and a much stricter selection process.
Those with the means in 2014 employed precision viticulture, marking out rows and even specific vines to nurture throughout the year, which were then separately harvested and vinified in small lots. Only the best made the final cut. At Château Montrose, 285 barrels were classified into seven different quality tiers. Only a fraction made it into Montrose 2014, with the remainder making up the second wine, La Dame de Montrose.
Christian Seely of Château Pichon-Longueville Baron remembers the 2000 vintage as the first time strict selection reduced the quantity of the grand vin – from 380,000 bottles to about 200,000. When I ask if such drastic reduction makes business sense, Seely smiles. "I was taking a gamble, but since then I think the wines speak for themselves. We have to increase quality to increase price." For the past 15 years, Pichon Baron has been on the up, surpassing its former sister property Pichon Longueville Comtesse de Lalande in some years.
In the vineyard, having the best equipment, along with a skilled team able to respond to such adverse conditions as excessive rain or rot, can make all the difference between a mediocre vintage and a good one. A wet and damp May in 2014 meant that oidium and mildew pressure was high. Constant work was required to deal with mostly wet, cool conditions along with a few heat spikes and even hail thrown in. Only at the end of August did the weather turn. Staying vigilant throughout the growing season is a costly affair – from labor to equipment and sprays. Without sufficient warmth or sun, more work needed to be carried out in the vineyard during the summer – trying to maximize photosynthesis, encouraging even ripening, aerating bunches and removing leaves. All of these undertakings come at a price.
The harvest date was critical, with different plots picked at different stages to match variety and site with their ideal maturation date. Those who could afford to had hundreds of pickers on standby for weeks, ready to harvest at just the right moment. In 2014, the harvest was especially drawn out, from late September to late October, with some producers such as Tertre Roteboeuf even picking in November. These small details all made a difference to final quality.
Apart from viticultural advances and increased understanding, the most visible difference between Bordeaux in the 1990s and Bordeaux today is the amount of spanking new, multimillion-dollar wineries. These new cellars house huge oak or cement vats that look more like art pieces than functional containers. Nearly all the top châteaux have built a spacious, state-of-the-art, gravity-flow winery, with Cos d'Estournel, Cheval Blanc and Margaux among the most impressive.
Within these space-age edifices, there is a much greater number of vats of varying sizes to reflect the smaller parcels in the vineyards. Grapes are treated gently, moved by gravity in smaller containers, and exposed to strict selection by bunch and by berry. Sorting machines have become sophisticated, no longer just relying on the human eye. Today's machines boast optical sorting and vibrating tables to eliminate berries that fail to meet set parameters. The result is that only the best lots are selected for the top wines.
Most producers who were successful in 2014 handled their grapes gently. With both alcohol and acidity naturally high, the tannins were easy to extract. Olivier Berrouet of Château Pétrus says it was tempting to go too far in Pomerol, where a high level of tannin, along with high acidity and alcohol, meant it was easy to push extraction. "[The danger is that] you can get raw tannins, especially in this type of vintage where you have good acidity and high alcohol," he explains. "We need balance to make great wines, not big concentration. I try to make wines with balance and finesse." Pétrus certainly has both in 2014.
Ultimately, the key difference between the 1990s and now is that, despite a lull in sales over the past few years, the top châteaux have money. This makes a huge difference in transforming a good-but-not-great vintage into a good-to-excellent one. And overall, 2014 is just that – a good-to-excellent vintage; not in the same league as 2005 or 2010, but one that has produced satisfying, balanced wines with delicious fruitiness.
Consistency across different classifications and price points was evident, with the majority of generic Bordeaux AOC or Bordeaux Supérieur wines being balanced and juicy. The Côtes de Bordeaux and Fronsac were especially successful, and very few petit châteaux made bitter wines with unripe tannins. Most of the 2014s display ripe fruit, charm and great drinkability.
At the top end, with strict selection and greater resources at their disposal, some fantastic wines were crafted. For the top 40 to 50 châteaux, 2014 was an excellent vintage.
Château Pichon Longueville Comtesse de Lalande is among the star performers in Pauillac
2014 BY COMMUNE
Saint-Estèphe
With its Cabernet Sauvignon-dominant vineyards, the Northern Médoc shines in 2014, and Saint-Estèphe is one of the two most successful communes on the Left Bank (Pauillac being the other). Wines at every price point possess excellent balance, ripe, dense tannins and good concentration. Compared to previous vintages, 2014 is rounder and more supple than 2013, exhibits more liveliness than 2012, and has greater concentration than 2011.
Highlights: Cos d'Estournel, Montrose, Calon-Ségur, Lilian Ladouys, Phélan Ségur, Lafon-Rochet, La Dame de Montrose, Tronquoy-Lalande, Meyney, Ormes de Pez
Pauillac
There is impressive consistency in Pauillac, with ripe, fruity reds that have opulent, ripe tannins. At the top end, the three first growths here are extremely successful, as are the numerous second growths. What I love about this vintage is the fresh, vibrant character, no doubt from the cool summer, combined with the firm tannins and approachable flavors. The technical analysis does not indicate much higher acidity or tannin levels than normal, but there is a coolness to the fruit, and tannins that are structured and firm. Terroir definition is very distinct in 2014 and the best Pauillacs express their breeding and personality very clearly.
Highlights: Latour, Mouton Rothschild, Lafite Rothschild, Pichon Longueville Comtesse de Lalande, Pichon-Longueville Baron, Lynch Bages, Grand-Puy-Lacoste, Pontet-Canet
Saint-Julien
The 2014 Saint-Juliens are delicious. The wines shine with fruity approachability and ripe, balanced tannins. Léoville Las Cases is stunning, with incredible consistency across all of its wines including Clos du Marquis and Le Petit Lion – these are sumptuous, age-worthy wines. Ducru-Beaucaillou is terrific, more generous and concentrated than the past three years.
Other successes: Léoville Poyferré, Gruaud Larose, Beychevelle, Talbot, Léoville Barton, Saint-Pierre
Margaux
Margaux is not as consistent as Pauillac and Saint-Julien, but at the top end, the wines are terrific. The cool vintage helped to lift the attractive aromatics that are the hallmark of Margaux wines. In this vintage, the wines are sinewy and focused, with wonderful intensity on the mid-palate and finish. Château Margaux is very successful, with a lot of grace, elegance and a persistent finish.
Other standouts: Palmer, Malescot St-Exupéry, Rauzan-Ségla, Giscours, Brane-Cantenac
Pessac-Léognan
Pessac-Léognan has produced wonderful reds that are forward and approachable. The tannins are generally ripe and there are very few extracted, tough reds. What prevents 2014 from being in the top rank is that there are no really outstanding wines. All have managed to hit a relatively high note, making balanced, elegant wines, but the very best do not reach the intensity and depth of flavor that are possible in a great vintage.
Look out for: Haut-Brion, Haut-Bailly, Smith Haut Lafitte, Domaine de Chevalier, La Tour Haut-Brion
Pomerol
The 2014 Pomerols are consistently good, with generosity, fruity plum expression and sweet floral notes. These are not big wines and there is less opulence and flesh here than in 2009 or 2005, but there is plenty of precision and persistence for long-term aging. Merlot on clay soil helped to weather the September storms and that month's warmth provided just enough sunshine to ripen the grapes fully, with good alcohol levels. In this vintage, the wines are structured as much around their acidity as their tannins.
Best wines: Lafleur, Pétrus, L'Église-Clinet, La Conseillante, La Fleur-Pétrus, La Violette, Le Pin, Le Gay, Vieux Chateau Certan
Saint-Émilion
In Saint-Emilion there is much wider variation of quality, and buyers must be wary of hollow, astringent wines. The best wines are superb – Ausone and Cheval Blanc do not disappoint and Tertre Roteboeuf is my choice of the vintage, a glorious wine with incredible depth and power combined with finesse and elegance. The top wines combine the best of the vintage – the freshness of a cool July and August with the sweet ripeness of an Indian summer.
Other standouts: Troplong Mondot, Valandraud, Clos Fourtet, Pavie, Figeac, Beau-Séjour Bécot
Dry whites
This is a very good, but not great year for whites – while there is good acidity and freshness as well as sugar levels, there isn't an immense amount of concentration. Most of the summer was wet and too cold to obtain maximum flavor ripeness. There is plenty of freshness in both the Sauvignon Blanc and Sémillon, but the mid-palate lacks the depth and intensity of the best white wine vintages. This is a delicious vintage, one that will age fairly well given its high acid levels, but not a vintage for long-term aging.
Best whites include: Haut-Brion Blanc, La Mission Haut-Brion Blanc, Margaux Pavillon Blanc, Smith Haut Lafitte Blanc, Domaine de Chevalier Blanc, Bouscaut Blanc, Carbonnieux Blanc, de Fieuzal Blanc, Latour-Martillac Blanc
Sweet whites
Compared with the reds and dry whites, the sweet-wine category is the most consistent and highest in quality in 2014. In terms of balance, purity and elegance, this is definitely one of the best vintages of the past decade. The 2014 has wonderful clarity in its flavor expression – floral notes are finely etched, and the dried fruit notes are lifted and detailed with a freshness on the palate and a lingering finish. If not quite as great as the 2001 or the 2003, this is a wonderful vintage for sweet-wine lovers who prefer linear rather than fat, dense styles.
Best wines: d'Yquem, Clos Haut-Peyraguey, de Fargues, Guiraud, Doisy-Daëne, La Tour Blanche, Raymond-Lafon, Rayne Vigneau, Coutet, Climens, Rieussec, Suduiraut, Lafaurie-Peyraguey