Vinexpo Academy, Vinexpo Asia-Pacific 2010
This event has passed.
---
Event:
Vinexpo Academy, Vinexpo Asia-Pacific 2010
Place:
Hong Kong Convention & Exhibition Centre
---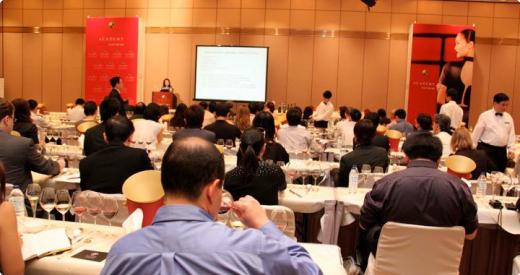 At the Vinexpo Academy of Vinexpo Asia-Pacific 2010, a guided food and wine pairing session will be led by Jeannie Cho Lee, the first Asian women Master of Wine and author of Asian Palate, winner of the 2010 Gourmand Award for the'best food and wine pairing book in the world'. Explore how wine can alter the appreciation for classic Asian flavours and experience how common Asian ingredients impact wine's flavours. Jeannie will lead a tasting of classic wine styles (Riesling, Pinot Noir, Chardonnay, Cabernet Sauvignon, Champagne/Sparkling, Syrah) and pair them with 5 most commonly found Asian flavour combinations: soy sauce-based seafood dish, chilli sauce based stir-fry, savoury braised dish, deep fried dish with vinegar dip and tofu-based textured dish.