Deutsches Weininstitut "Perfect Pairings" book launch wine lunch
This event has passed.
---
Event:
Deutsches Weininstitut "Perfect Pairings" book launch wine lunch
Place:
Golden Bauhinia Cantonese Restaurant, HKCEC
---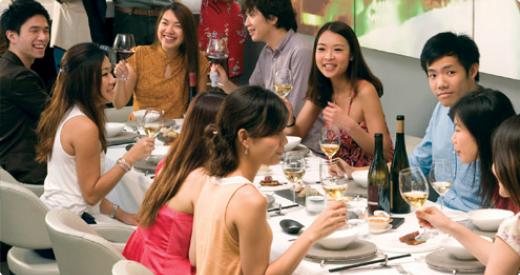 Asian Palate and Deutsches Weininstitut will be hosting a book launch wine lunch for the media during the Hong Kong International Wine and Spirits Fair to celebrate the launch of Perfect Pairings , a book on the pairing of German wines and Asian cuisines.
Authored by Jeannie Cho Lee, Perfect Pairings: German Wines and Asian Flavours provides a fresh new Asian perspective on pairing German wines with cuisine from different major cities all over Asia. Jeannie uses her wealth of wine knowledge to make German wine recommendations to a global audience for Asian ingredients, food and seasonings.
This 52-page paperback book includes an exploration of Asia's leading cities' cuisine and culture, showcasing Lee's understanding of both the rich culinary tradition of Asia and the complex world of wine, as well as a list of primary German regions and specialities in wine with expert knowledge from the German Wine Institute.
Perfect Pairings is the culmination of the celebration of the complexity of Asian food with German wine. This lavishly illustrated book filled with beautiful photographs and clear tasting charts pairing food and wine is designed to appeal to both wine novices as well as wine experts.
For media enquiries and RSVP, please contact us at [email protected] .
| | |
| --- | --- |
| | Perfect Pairings: German Wines and Asian Flavours is a creative collaboration among Jeannie Cho Lee MW, Asian Palate and Deutsches Weininstitut. |