What's New in Wine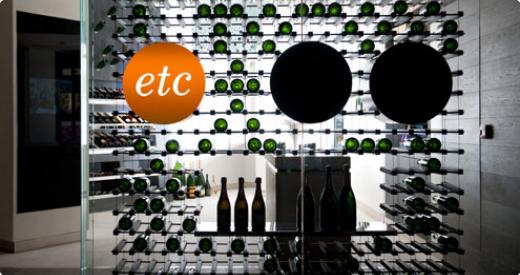 Read our new installment of what's new in wine, featuring the latest issues and news in the wine industry. This week we talk about fake wines, up-and-coming wine films and wine bars in Asia. We invite our readers to comment.
1) Fighting Fake Wines
Fake wines and wine scams feature a great deal in the news, especially since 2008 when Hong Kong abolished its wine tax and the huge demand for fine wines. There are more and more initiatives to combat fraud including those by Russell H Frye whostarted a websiteto learn how to identify fake wines,wineauthentication.com. Steps have been taken by châteaux owners themselves, such as Laurent Ponsot, proprietor of Domaine Ponsotaiding the FBIin their investigation into Rudy Kurniawan, the Indonesian businessman who consigned approximately 84 bottles for auction in 2008 that were fake wines supposedly from Domaine Ponsot in Burgundy. Kurniawan's arrest has also received much news [add link here] since his arrest on the 8th of March this year. Château Lafite Rothschild has startedusing Prooftag anti-fraud seals from their 2009 vintages onwards. Prooftag is a capsule seal with a 13 numbered code authenticating individual bottles, accredited by the Chinese authorities 18 months ago.
How prevalent do you think fake wines are in Asia? We invite our readers to comment.
2) Filming the Wine Industry
Films about the wine industry are becoming more popular since the release of Mondovino and films such as Sideways and Bottle Shock. In  Bottle Shock, British actor Alan Rickman played Steven Spurrier, the founder of the Academie du Vin and director of Christie's wine course. However, the film was said to be misrepresentative of both Spurrier and the 1976 Judgment of Paris it covered. The production ended withSpurrier threatening legal actionagainst Randall Miller, the director of the film, claiming that the portrayal was "false, defamatory and disparaging". 
The new film by writer and director Nicolas Carreras released in 2011,El Camino del Vino, covers the story of one of the top US sommeliers Charlie Arturaolo, and starred major consultant winemakers as themselves, such as Michel Rolland, Susana Balbo and Jean Bousquet. Late 2012 will also see the release of another wine filmRed Obsession, which according to the producers, will reveal, "the ascendancy of modern-day China through the prism of sky-rocketing prices of Bordeaux". A myriad of celebrities will feature in this production, from famous film director Francis Ford Coppola to UK chat show host Michael Parkinson, along with an array of château owners, winemakers, critics, journalists and MWs (including Asian Palate's founder, Jeannie Cho Lee MW). Hollywood is also venturing into wine films again, with actor Will Smith producing a film rumoured to star Brad Pitt, based onThe Billionaire's Vinegar, a book about the Jefferson bottles affair.
What is your favourite wine movie? We invite our readers to comment.
3) Growing wine shops and wine bars across Asia
Wine shops are proliferating across major Asian cities. From Japan is wine shopEnoteca, which has expanded from its original Tokyo flagship store to Hong Kong, Korea and mainland China such as Shanghai, Beijing, Suzhou and Guangzhou. Enoteca also conducts wholesale and mail order sales of wine, along with their wine shop and bar operation.
California Vintage, a branded chain ofCalifornia-themed wine bars, which opened in Hong Kong in 2011,aims to open over 80 outletsthroughout Asia into mainland China, Singapore, Taiwan, Korea and beyond. Wine entrepreneur Paulo Pong has also beenopening a mini-chain of wine shopsin Hong Kong, each focusing on a different region of France. Two stores have opened so far: bordeaux etc in Causeway Bay and champagne etc in Central. The third store, burgundy etc, is scheduled to open before the end of the year.
Is there room for all these shops and wine bars? We invite our readers to comment.