What's New in Wine in China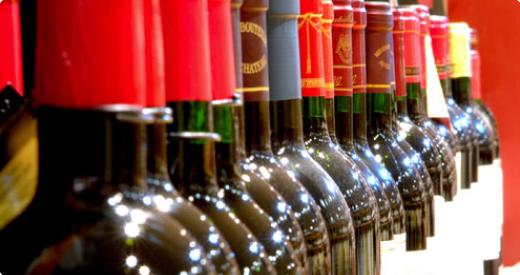 Read our new installment of what's new in wine in China, featuring the latest issues and news in the Chinese wine industry. We invite our readers to comment.
Xinjiang's wine industry
Read more in Chinese: http://www.wines-info.com/html/2012/7/1-46114.html
The wine industry in Xinjiang has increased rapidly over recent years, claims the Bureau of Commerce of Xinjiang Uyghur Autonomous Region. Land under vine has increased to a total of 19,123 hectares in 2010, producing a grape harvest of 280,900 tonnes. In terms of the proportion of national wine production, Xinjiang has increased from 1.3% of total production in 2005 to 3% in 2010.
"With the new five year plan, naturally grown Xinjiang grapes will attract more wine enterprises across the border to establish production bases." said general manager Li Guilong of the Xinjiang Loulen Wine Company.
First French AOC grade Dynasty wine series
Read more in Chinese: http://www.nownews.com/2012/07/23/91-2837042.htm
"Tianjing Dynasty International Wine", a subsidiary of leading Chinese winery Dynasty, has partnered with the "Grands Chais de France" (GCF group), one of the top French wholesale wine and spirits merchants, to produce the first French AOC grade Dynasty wine series according to Taiwanese newspaper Nownews, in China. These will include "Languedoc", "Sauvignon Bordeaux White Wine", "Bordeaux Red Oak", "Bordeaux" and "Médoc". 
Drinking in siheyuan
Read more in Chinese:
http://www.bjd.com.cn/10fk/shy/201006/02/t20100602_617925.html
Beijing has gone back to its roots with the newest fad of drinking in a siheyuan — an ancient Chinese residence of wealthy families, nicknamed "Chinese quadrangles" for its layout of a courtyard surrounded by four buildings. Dating back over 2,000 years, these residences have the same layout as palaces, temples, monasteries and traditional government offices. With white collar workers reporting growing boredom with the increasing number of modern wine bars in popular drinking districts such as Sanlitun, Houhai and Nanluogu Lane, the option of enjoying a glass of Pinot in a traditional Chinese setting appears attractive.
Pairing wine and zongzhi
Read more in Chinese:
http://news.longhoo.net/nj/njxw/content/2012-06/27/content_9346983.htm
Nanjing's first ever exhibition featuring the pairing of wine andzongzhi, Chinese sweet glutinous rice dumplings, was hosted by local Hang Fung Trading Company on the 27th of July. This pairing was explored through pairing these traditional Chinese desserts with dry red wine from France, as well as infusing them with the wine. Aszongzhiare a representative dish served at the national Chinese Dragon Boat festival holiday, this event allowed local Nanjing citizens to experience the intermingling of a quintessentially Chinese dish with a renowned aspect of French cuisine and culture.
China extracts oil and protein from grapes
Read more in Chinese:
http://www.jiulifang.com/wine-culture/31738.html
China has successfully extracted grape polyphenols, vegetable protein and grapeseed oil from grape pomace domestically for the first time according to Xinhua's Bingtuan Daily in Xinjiang. Previously solely imported from abroad, with this discovery through the "Urumqi Wen Li Science &Technology Development Company Limited", China has advanced a further step forwards in recycling and technology.