Top wine lists of Macau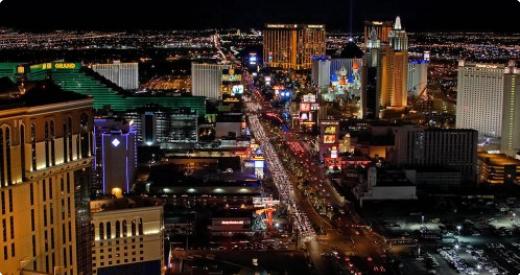 Tourism has contributed progressively to Macau's GDP over the past three years when the city saw itsyearly growth rates doubleover 2009 to 2011. With a staggering MOP12.1 billiontotal visitor spendinggenerated in the 3rd quarter of 2011, food and beverage spending carves out an average 40% of a visitor's wallet on their budget for amenities on the island.
A modest increase of 12.66 points over a ten-year period on composite CPI for grape wines in Macau continues to lure wine lovers to enjoy a sip from the expansive wine lists offered from the island's gourmet outlets. Coupled with the abolition of the 15% tax on wine in 2008 alongside Hong Kong, Macau seems to have set itself as a potential regional wine center after its counterpart.
Portuguese wines have long enjoyed popularity in Macau given the extra competitive edge they gained from special tariff breaks for over a hundred years as a Portuguese colony. However history is changing: since 2010, Portuguese wines has beenlosing ground to French winesin both value and volume. These two Old World producers together assume a 86% and 61% market share in value and volume respectively in Macau. Canton, one of Macau's fine Chinese dining outlets, is a typical example on how the island accommodates to the majority's classic palate by putting a heavy focus on French terroir.
Still, New World wines are gaining presence. "The next step is to embrace other countries' wines, such as Argentina and the US, as you see more people from these countries in Macau," quoted David Wong, a Food and Beverage executive assistant manager at the Institute for Tourism Studies, from hisinterview with Macao Daily Times last year. Whilst the tourism industry is reshaping Macau's wine landscape, challengers from the United States, Australia and Chile are reaping positive results from their market entry efforts, each taking up an average of 9% of the market share in value.
In 2010, the United States made another step in marking this "Vegas in Asia" as an equal to its own Las Vegas Strip, honouring one of the island's wine programmes with the Wine Spectator's Grand Award for its7,000-label wine cellar. Shared among three Michelin-starred restaurants on the island, this 332-page master wine list earned the heart of our first Asian Master of Wine with its diversity and extensiveness.
Read below for a selection of restaurants in Macau chosen by Jeannie Cho Lee MW that offer good wine lists. To avoid any bias since Jeannie is Galaxy resorts' wine consultant, restaurants from Galaxy Macau, Banyan Tree and Okura Hotels were intentionally left out.
Grand Lisboa Hotel Master wine lists (10/10)
shared among Robuchon a Galera, 8, Kitchen, Don Alfonso, New Furusato and Portas do Sol
Grand Lisboa & Hotel Lisboa, Avenida de Lisboa, Macau
This is one of the most impressive wine lists in the region and one of the few recipients of Wine Spectator's Grand Award in Asia. It is a wine lovers dream list with reasonable markups and some hidden bargains from a selection of nearly 7,000 wines on 322 pages. Enjoy playing with the iPad version of the list!
The list has an extensive list of white wines that complements the large seafood selection from 8. With one of the world's most extensive German wine selections, Riesling enjoys as much attention as Chardonnay. A tremendous list and choices abound in every category at reasonable prices. The Italian selection featured in Don Alfonso is not nearly as extensive as the French but there are still plenty of wines from throughout Italy, including extensive vintages of Gaja and top Super Tuscans like Sassicaia, Tua Rita and Solaia.
A temperature-controlled glass display shows fresh meats from US, Australia and Japan. There are plenty of choices from the extensive master wine list to pairs with the equally enticing meat selection from Kitchen. A Cabernet from the 1980s would be a fabulous pairing with the kagoshima A5 sirloin.
There is a wine for every heart's desire, though for their Japanese outlet, it would be great to have a more extensive selection of sake at reasonable prices. The generous selection of Burgundy and Pinot Noir from around the world will pair beautifully with Portas do Sol's Chinese menu.
Canton (9/10)
Casino level 1018, The Venetian Macao Resort Hotel
Solid list weighing heavily in favor of French classic regions with a good selection of styles and regions. Another bonus is the reasonable markup on prices. The list would greatly benefit from adding vintages to all wines rather than the expensive French wines.
Aurora (9/10)
10/F Altira Macau, Avenida de Kwong Tung, Taipa
A very good selection that favors established classic producers with a nod toward the new world wines like Grange, available in a range of vintages. Aurora's southern Italy-inspired menu is matched with a fairly wide range of Italian wines represented by favorites like Gaja and super Tuscans such as Sassicaia, Masseto and Ornellaia, though prices can be relatively high.
Horizons (9/10)
Level 3, Crown Towers, City of Dreams, Estrada do Istmo, Cotai
This is a compact wine list with all the classics as well as a good selection of Portuguese wines. It is not a deep list with extensive vintages,b ut one that offers quality choices from both the Old and New Worlds. Pricing is moderate to high but there are many wines under MOP500.
Find out more about theHong Kong & Macau's Best Restaurants Guide, which features a selection of the best restaurants that have appeared on Asia Tatler Dining in the last year. The guide also now covers both SARs and more information on all restaurants and bars can be seen on Asia Tatler Dining via photo displays, virtual tours, video advertorials, promotions and newsletters. Jeannie Cho Lee MW is the Wine Editor of Hong Kong & Macau's Best Restaurants Guide since 2011. 
Photo credit:Lost in Macau