The Fine Art of Dining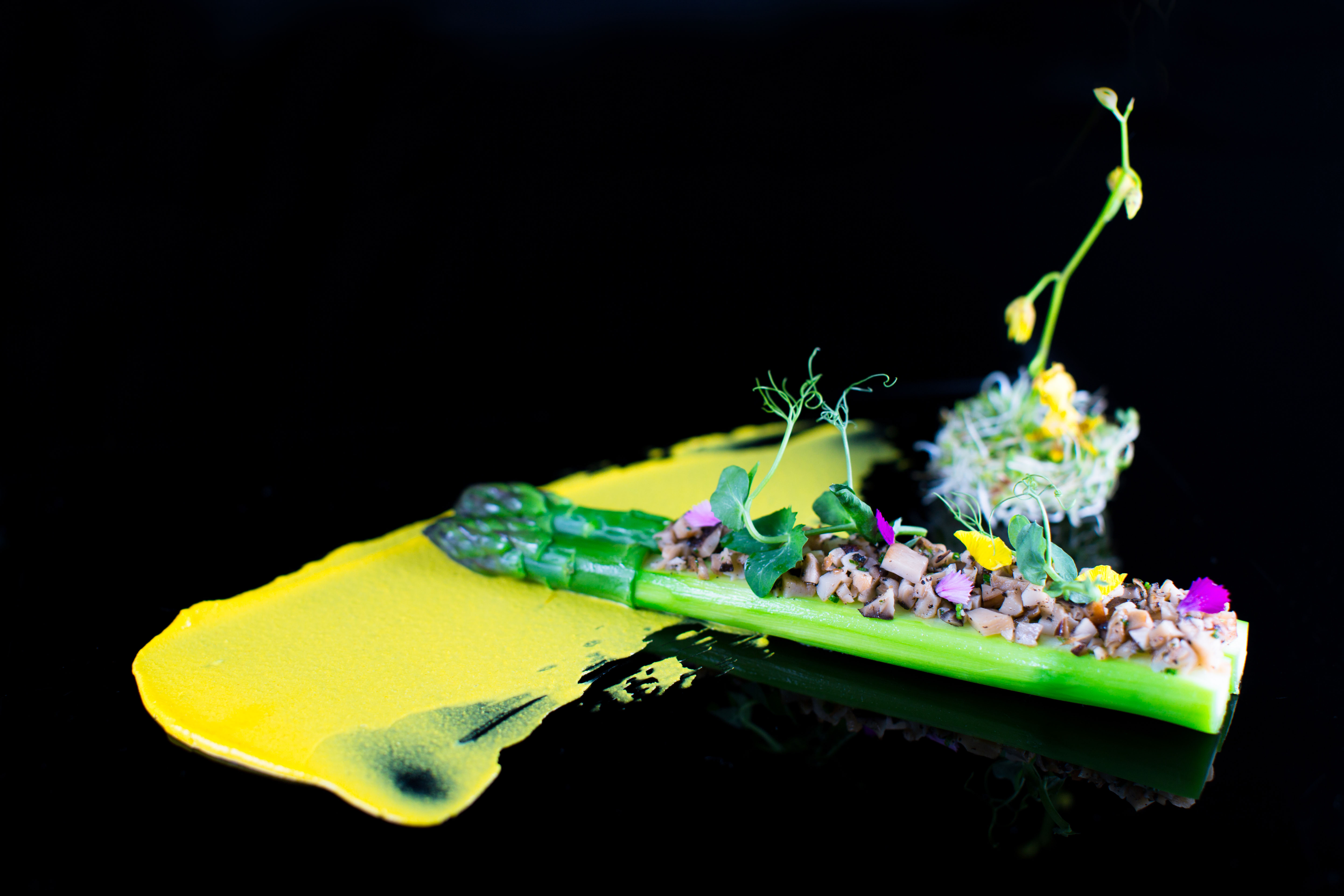 With Hong Kong currently considered the epicentre of fine art in Asia, and long deemed one of the world's top culinary destinations, it was only a matter of time before these two entities intertwined.
A recent phenomenon has emerged since the second quarter 2014: 'art gallery dining rooms'. Salons housing serious fine art are serving elevated cuisine and wine. Here, Asian Palate takes a look at the two main instigators, both – naturally – nestled in the Soho/ Noho vicinity of upper Central, cheek by jowl with neighbouring restaurants, bars and art galleries.
Bibo (163 Hollywood Road, Sheung Wan, Hong Kong. Tel: 2956 3188), the first to arrive, may sound highly conceptual, but do not underestimate its credibility in the kitchen. A lot of the attention on this restaurant, said to be named after its illusive owner – who will only take interviews by email, is on its remarkable collection of international contemporary art. It labels its own collection as being 'street art'. But despite some works' use of permanent marker and spray paint, its Banksy pieces are in gilt frames, and although the Damien Hirsts and others are an impressive roll call, they are collectors' items not generally found on streets. Interestingly, some installation works were created specifically for the space, onsite.
Back to the menus, though, it is unashamedly fine dining, complemented by a good sommelier, wine list and inventive cocktails that are rooted in 1930s classics. Executive chef Mutaro Balde, with a three-Michelin-star background (in kitchens of Alain Ducasse and Joel Robuchon in Paris and London, respectively) and his team wow the diner with a la carte and degustation menus. Expect dishes such as Japanese scallops, with corn served three ways: puréed, foamed and grilled; and 36-hour orange marmalade-glazed roasted pork belly, with black pudding croquette and cauliflower purée. Bibo also serves lunch sets.
Then, in June, came The Popsy Room (30 Upper Lascar Row, Sheung Wan, Hong Kong. Tel: 2234 6711) – a gallery by day and a dining room by night. Here, local fine-dining chef Kaze Lo interprets exhibitions that change every two months, with tailor-made degustation menus. Her culinary take on the artworks is French, reflecting her training at Caprice and Cepage restaurants in Hong Kong (see an example in the image at the top of this article).
Her debut nine-course menu reflected on a mixed art exhibition. Of painter Manuel Rubio's abstract work that include marine subjects, she playfully created the likes of crispy sea urchin cadeau ("present" in French) – fresh sea urchin atop shiso leaf tempura, to mirror the painting. Her black and white squid ink linguini with seared Hokkaido scallops crusted with seaweed, was plated to echo the dynamic ink-on-paper lines of Hong Kong artist Yan Yung.
Vegetarian substitutes are available on request at both restaurants for degustation sets.