Sherry on the Rise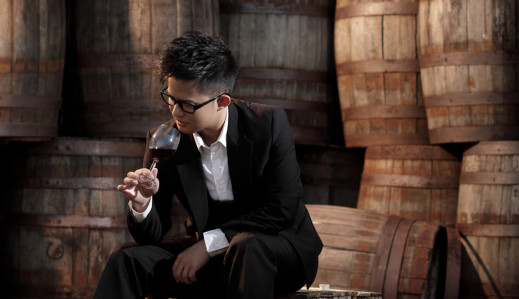 Recent reports are pointing to signs indicating that Sherry is making a fashionable comeback. In Hong Kong, FoFo by el Willy is one example of people riding the trend. This contemporary Spanish restaurant in Central offers a great range of sherries by the glass, which includes Lustau "Peninsula Palo Cotado Solera Reserva and Bodegas Tradicion Amontillado V.O.R.S. 30 years.
Vincent Chue, the Wine Manager of the restaurant introduces the Sherries they have recently added to their drink menu. "We now have a wide range of Sherries at our restaurant," he says, "There are more and more Spanish restaurants emerging in Hong Kong now and typically they all carry a wide range of Spanish wines. Cava, Albarino, Rioja, Priorat or Ribera have all started to become boring beverage options for the Hong Kong consumers. That's why, to exceed our customer's expectations and keep them excited, we made a decision to expand our wine list with Sherries. I think this a good time to inspire the food and wine lovers to explore the pairing concept of food and this type of fortified wines."
The range of Sherries the restaurant currently offers are quite well-rounded – from dry to sweet, light to heavy and non-vintage to vintage. Keeping up with consumer trends seems to be something they take very seriously.
Chue enjoys mingling with the guests at the restaurant because he thinks that he can learn about their preferences through the interaction. He observes, "The most popular choices of Sherries at our bar now are Tio Pepe Fino and Pedro Ximernez. But this is not a surprise to me because they are the most well-known brand and variety of Sherries, which means there's still a need to give guidance."
Chue points out, "One thing that did come to me as a surprise is how knowledgeable our Japanese guests are about Sherries. I don't have to give them as much guidance as I do with other guests. They are quite familiar with the different types of Sherries and what food to pair them with."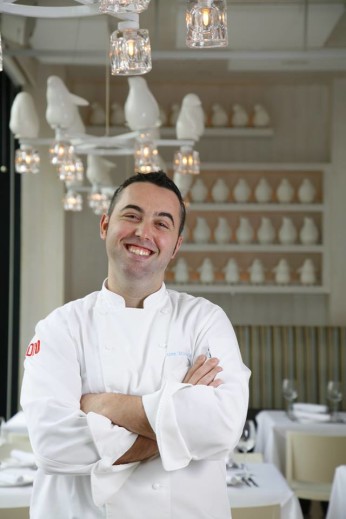 FoFo by el Willy has been recommended in the Michelin Hong Kong Restaurant Guide for two years in a row. Their most significant groups of consumers are British westerners and overseas Chinese, between the ages of 30 and 50. The Head Chef of the restaurant is Alex Fargas who was trained at Hofmaan, a well-respected Barcelonian culinary institution, and has worked at various Michelin-starred restaurants in Spain before moving to Hong Kong.
Periodically, Vincent and Alex sit down together and work out some delicious food and wine pairings from their menu to recommend their guests. Here are four of their recommendations of Sherry and Spanish food pairings:
Anchoas ahumadas (Spanish smoked anchovies with tomato bread) paired with Lustau "Papirusa" Manzanilla Solera
Gambas al Ajillo (Saute prawns with garlic and chili) paired with Lustau "Peninsula" Palo Cotado Solera Reserve
Coca de Sardinas (Grilled sardines tart with "samfaina" vegetables ragout) paired with Gonzalez Byass "Matusalem" Oloroso Dulce Muy Viejo V.O.R.S. 30 years
Chocolate coulant with coffee ice-cream paired with Emilio Hildalgo Pedro Ximenez
Other popular Spanish restaurants in Hong Kong include: