Interview with Sue Hodder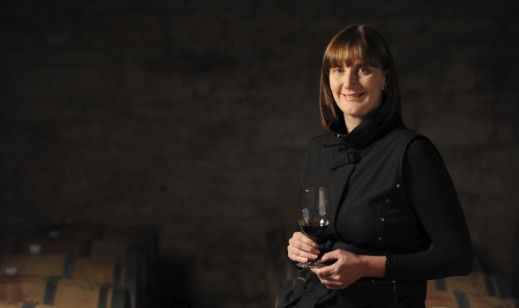 Wynns is one of the most significant and largest wineries of Coonawarra. It was founded by Scotsman John Riddoch in 1891, and then purchased by the Wynns family in 1951. With such rich heritage and a strong place in Australian history, one can imagine how challenging it is to oversee winemaking at Wynns.
Sue Hodder, the Chief Winemaker of Wynns and one of the best-known winemakers of Australia, moved to Wynns Coonawarra Estate in 1993 following work in Margaret River, California and Bordeaux. This year marks her twentieth vintage with Wynns.
Asian Palate is pleased to have had the chance to catch up with her.
AP: Asian Palate             SH: Sue Hodder
AP: Congratulations on your 20th vintage with Wynns! What have you learned or gained as a winemaker through this working experience? Are there any differences between now and 20 years ago in terms of your visions or philosophy?
SH: 20 years is a mere "blip" in the timeline of Coonawarra winemaking but these have been dense years in the Wynns story. We have learned so much and I am immensely proud to have been part of it all.
AP: What are the significant refinements you have made or implemented that you feel most proud of at Wynns?
SH: One would be working with Allen Jenkins, Wynns' Viticulturist, on an extensive rejuvenation programme of our vineyards. This has involved cutting back old vines and bringing them back to a new balance. We have also been replanting some lesser vineyards with new clones and rootstocks of Cabernet and Shiraz so that Wynns vineyards are set up for the next 60 years.
In terms of winemaking, Sarah, Luke and I have spent a lot of time focusing on small parcels in different types of fermenters to express the terroir of our old vineyards. Wynns has upgraded the winery to give us this opportunity. We have also been working closely with 8 different French coopers to determine which barrels are best suited to our cooler climate, medium bodied wines.
Tasting the old Wynns wines certainly inspires our current winemaking. Further more, the experience of our winemakers is invaluable in making the best wines possible from our vineyards.
AP: What are your thoughts about the current Australian wine exports to China? What is the feedback you have received about how Coonawarra is positioned in the mind of Chinese consumers? Are there any comments about Wynns? 
SH: Wynns is relatively new in China. At this early stage, we are seeing a genuine interest in the wines and in particular the heritage and the stories about the vineyards and the region. Stylistically, our wines are "medium-bodied" and can be matched to so many food styles. 
AP: What Asia markets are you most excited about in the near future and why?
SH: I am excited about all of the Asia markets for different reasons. Wynns is an established Coonawarra label and therefore, there is genuine "ex-pat" interest in the wines. However, we find both "drink-now" consumers and collectors in many countries. When you are making wines from a historic label, it is pleasing to see them consumed and collected in other countries.
AP: Have you noticed any differences between the palates and preferences of Mainland Chinese consumers and your local Australian market?
SH: Of course the lifestyles and food differs considerably but in all honesty, we haven't really noticed a style difference. I know there has been a lot of discussion about that but it has not been our experience. Wynns wines are medium bodied and bright when young. We have enjoyed them with our Asian customers with so many types of local cuisines.
AP: Can you please tell us about one of the most successful Asian food and wine pairing that you've experienced?
SH: I love our Shiraz with duck. The mid palate "silkiness" of duck lends itself to Chinese duck dishes beautifully. Our Siding Cabernet is terrific with dumplings. Also, our Black Label Cabernet was enjoyed recently with some vegetarian curries in Singapore. Sichuan hot pot is delicious with the Michael Shiraz. I know some people say not to have wine with spicy food, but we love it.