Auction Expert advises 2011 will focus on '09 Burgundy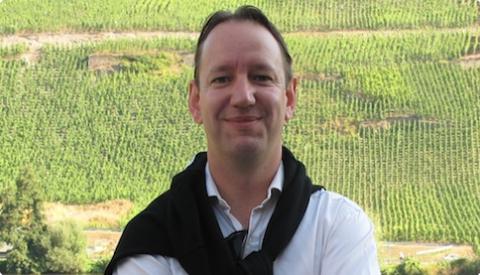 After 10 years at Christie's, David Wainwright took his auction expertise into his own hands and developed a wine consultancy business. Also a Senior International Advisor for Zachys, David answered our questions about the international auction market.
AP:  With dwindling supply around the world for very old fine wines, where do auction houses source wines?
DW: The bulk of the wine auction industry has always been more on the tradable rather than collectable side.  With the huge volumes of speculation today, we are seeing less and less interest in the old and rare.

AP: How are the sources changing/evolving in recent decade? Which producers/vintages do you anticipate will be the best value for money in 2011?
DW: We are seeing a lot more of the 'home wine trader' and 'wine funds' springing up. The first being a big source for fine wine, both for auctions and for the merchants. If 2010 belongs to '09 Bordeaux, 2011 will surely belong to '09 Burgundy.
AP: Any other tips on wine buying besides making sure you do your research prior to purchase?
DW: Ignore label condition and focus on levels/ullage. For 1985 and onwards, look for base of neck/2.5cms or better. For pre 1985 VTS (very top shoulder)/ 3.5cms or better. That's not to say an upper should bottle or 4cms bottle won't be great, just that the chances of it being great will be reduced. Auction estimates should reflect the levels. Again soiled and damp stained labels are often a sign a wine has had some humidity, which as we all know is just as important as cool temperature when it comes to storing fine wines.
AP: What sort of insurance should one get to protect fine and rare wines?
DW: Most auction houses can arrange shipment and these shippers do have insurance. Check what it covers before you ship. In the home speak with your house and contents insurer.