Asian Flavours in Muscat and Muscadet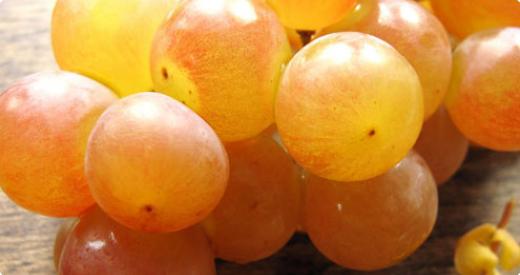 Although similar in name, these two grape varieties are very different in terms of flavours and sweetness levels. While Muscadet has a simple, neutral fruit character and high acidity, Muscat is best known for its aromatic sweet wines from around the world. Jeannie examines the flavour profile and structures of these two grape varieties, using Asian-based ingredients as descriptors.
Muscat
Found in warm climate countries of contrasting geography and terroir, Muscat is noted for the wide variety of wine styles in which it can be produced, from low-alcohol medium-sweet lightly sparkling Moscato d'Asti in Piedmont to the orange-infused fortified wine Muscat de Beaumes de Venise in Rhône. In Alsace, Muscat-based wines can also range from dry, light-bodied styles to off-dry, aromatic wines with medium body. With the number of countries in which it is produced, its names are many, known as Moscatel in Spain, Moscato in Italy, Muskateller in Germany and Muscadel in South Africa.
Muscat is thought to be the oldest grape variety in the world, with a family of over 200 different derivatives known today. The most highly regarded is the Muscat Blanc à Petits Grains, its oldest known variety with the most concentrated grape flavours. Muscat of Alexandria, slightly lower is reputation due to being low in acid and high in sugar, which tends to produce a lower quality of wine, is thought to date back to Egyptian times. Assertively grapey, moderately floral with juicy longan flavours, Muscat offers a wide variety of easy to drink styles that can be grown and produced in many countries, most notably in France, Italy, Australia and South Africa.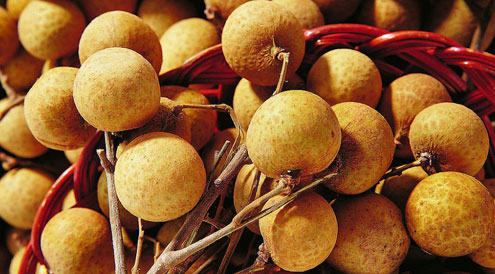 The Asian descriptor for Muscat islongan. Native to southern China and India, the fruit is a major crop in Southeast Asia. It has a thin, rough brown skin covering its tender, juicy white flesh reminiscent to that of a sweet grape, with a large smooth jet black seed with a white mark giving it its Chinese name of "dragon's eye".
Muscadet
This variety is difficult to find in Asia and its popularity is waning in other parts of the world. With the increase in production and popularity of New World wines with their flavourful, fruity styles, Muscadet is often considered too bland and lacking in fruit. A white grape grown especially in the Loire valley in France, its is named Muscadet for the region from which it originate, but also goes by the nameMelon de Bourgogne.
Although noted for its neutral flavour profile, high acidity and light body, Muscadet producers have refined their techniques to allow the wine to develop a fuller flavour and slight carbonation, which gives the wine additional freshness. Top Muscat sur lie can yield creamy, yeasty notes with intense minerality reminiscent of nori (dried seaweed), making it compatible with fresh seafood.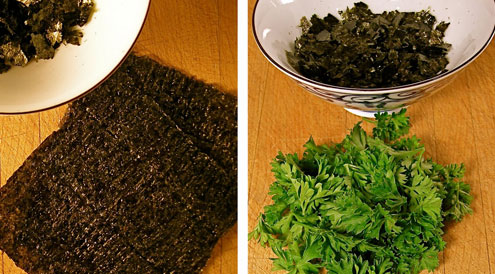 The Asian descriptor for Muscadet isnori, dried seaweed. A highly prized, expensive food enjoyed by the Japanese nobility for over 2,000 years, nori was a valued commodity due to its limited availability; the harvest depended on what algae could be be pulled from rocks at low tide. Eaten both raw and dried, the distinctive salty, slightly grassy flavour is typically used to complement seafood.