A Visit to a Sake Brewery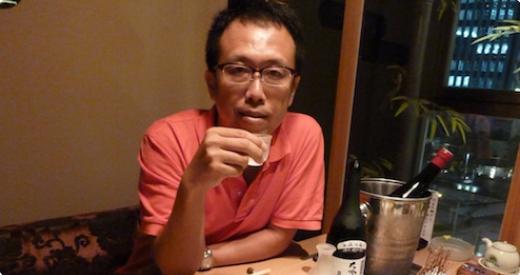 Sake has become more popular than ever. According to research by the Ministry of Finance in Japan, the export of sake has increased to 11,949 kl in 2009 from 7,417 kl in 2000.  The United States is the top consumer, followed by South Korea, then Taiwan, Hong Kong and China. Ken Ohashi, a Master of Sake, certified by the National Research Institute of Brewing and Diploma WSET London, visited two Sake breweries recently.  Ken tells us, "Most people know that brewing season for wine is in autumn, because grapes come into wineries during this period. On the other hand, when is the best season for brewing Sake in Japan? It is just mid-winter, just January and February in Japan."
The expert on the Japanese rice wine shares notes from his sake journal with Asian Palate:
"I visited 2 breweries in the beginning of August.  The first one is Matsunokotobuki brewery (means Congratulations of Pine) located in Tochigi prefecture, 150km north of Tokyo. This Sake shows moderate melony fruitiness on the nose, fine delicate Umami with moderate acidity- just pure style. This area is very close to Nikko, a UNESCO World Heritage Site famous for a high waterfall, deep calm lakes, a dense forest with a lot of Japanese monkeys on the roadside and a gorgeous golden shrine. In the backyard of this brewery, small bears sometimes appear. This brewery uses pure water, running through this mountain range. The water is so pure, even finding some rare freshwater crabs in their wells.
The second brewery I visited is "Isojiman" brewery (means Shore Pride) located in Shizuoka prefecture, 200km west of Tokyo. This Sake shows modest banana flavours with fine-milled rice powder notes. Texture on the palate is very soft and sublime balanced flavour faded out smoothly on the length.  This brewery has received two Gold Medals in the International Wine Challenge in London 2010!  This brewery has the best record, remains unsurpassed in this challenge.  This brewery is not located around rice fields. But driving 15-20 minutes away, we found some rice fields there with the beautiful Mt. Fuji in the background.  It was just a veraison season in the rice fields.
Most sake breweries are very calm during this season.  But by enjoying this calm atmosphere in the two breweries, I better appreciated the culture behind the sake."