A Sneak Peek at South Australia's 2014 Vintage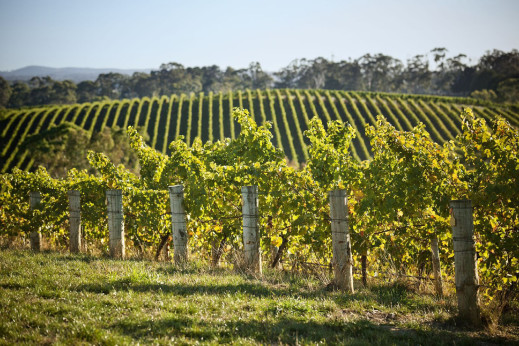 Vineyard at Shaw + Smith
South Australia had one of its most testing vintages in 2014. Reports earlier this year explained that several of its 18 wine-producing regions were challenged by climactic extremes – some even by bush fires and associated smoke taint, as temperatures reached over 40 degrees Celsius by day and 30-plus, by night.
Asian Palate spoke to one representative each from South Australia's esteemed Adelaide Hills and McLaren Vale wine zones.
"It was challenging, but in the Adelaide Hills we get cooler weather than Adelaide, and it did not reach 40 degrees during that period," said David LeMire, Master of Wine, head of global sales and marketing at Shaw + Smith. "But it was certainly a hot period and the vines were under stress. The heavy rain that followed was also a concern. Results were mixed. There was some splitting of grapes after the rain. Fires in the Eden Valley affected some growers there. But due to the scale of South Australia, different regions can have vastly different results in the same year."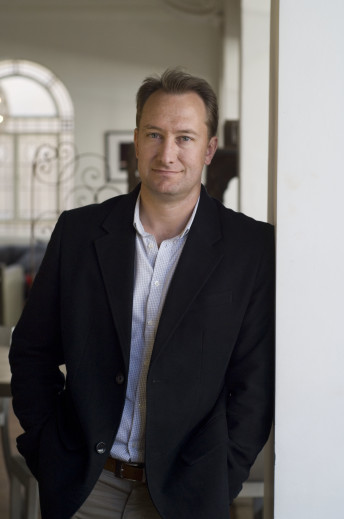 David LeMire: MW, head of global sales and marketing at Shaw + Smith.                   Photo: John Kruger
From McLaren Vale, Chester Osborn, chief winemaker and viticultralist at D'Arenberg explained: "The season started out wet with average winter rainfall, 300 to 350 millimetres, but this soon turned into a dry season with effectively no rainfall after November. There was positive impact on vineyards: the dry spring kept disease levels low and the spread of powdery mildew and downy mildew from neglected vineyards was limited. But negative impact included increased reliance on irrigation, and possibly links to this season's long flowering capfall period.
"Also, a small amount of late frost and hail both impacted – with five to 40 per cent loss in most vineyards north of McLaren Vale town.
"Summer conditions were significantly warmer than average with heat waves in January, testing the limits of grapevine tolerance. Equally damaging were high-speed winds that reduced berry set, stripped leaves, reduced the size of canopies and increased the level of fruit exposure. This was fortunately accompanied by cool to mild nights. Vines were delayed going through verasion [the onset of ripening], missing much of the heat. After the heat waves the climate was quite cool and mostly dry.
"Most vines held up very well and the 50 millimetres of rain at early harvest was a blessing as many growers were nearly out of water and the grapes hung around, evening up and developed flavour."
LeMire and Osborn agreed they had been more fortunate than some vineyards – a few had reported 80 per cent lower yields.
"We didn't get as hot as some, but we were already dealing with low crop levels from an uneven flowering, and then the rain caused some splitting," explained LeMire. "In late February things were looking a bit grim. But the following few weeks were amazing – dry, mild, and sunny – saving our vintage."
Osborn noted lower yields across all varieties, particularly in Riesling, Cabernet Sauvignon, and Mourvedre. On the upside, "the vintage started early," he added, "and was spread over quite a long time. Many very good wines have been made across all varieties. Whites are fruity and very flavoursome, as are reds with ample tannin to match. Colours were also good. Sugar levels did not need to be high for ripe fruit characters to prevail. We only started Grenache a week into August and the grapes in the vineyard looked very good indeed."
LeMire said Shaw + Smith was not forced to act drastically due to climatic spoilage worries. "We had some Pinot Noir that came in early because of low yields and warm weather before the rain," he said "We lost quite a lot due to spoilage, though. Chardonnay and Shiraz came through relatively unscathed, and Sauvignon Blanc did well, but was a 'site by site' proposition. It was certainly a year of the vigneron, rather than one like 2012 where it was much easier to get high-quality grapes.
So how did both interviewees see this year's vintage translating into fine wines?
"[Apart from McLaren Vale,] …we only take fruit from Adelaide Hills which had a very poor fruit set but made very good wines," Osborn said. "I think the vintage in South Australia is, over all, of above average quality – but it's too early to call how it compares to other years.
LeMire made a few careful forecasts and vintage comparisons. "There'll be some excellent wines from 2014, but they'll be from vineyards that were both fortunate and well managed, so that balanced fruit was picked," he opined. "From our perspective, 2014 looks particularly good for Adelaide Hills Shiraz, and our just-released 2014 Sauvignon Blanc has terrific line and purity. I think results will be a mixed bag across South Australia, but the main impact was on volume rather than quality.  It is a bit early for me to comment on results from other regions, as I haven't seen enough wines yet. But with the weather from mid-February to late March being so good for the last few weeks of ripening, there will be some excellent wines.
"In the last few years, we had the very wet 2011, which had a few highs, but lots of lows – especially for reds. Then, 2012 was terrific in many regions; 2013 and 2014 are both mixed and very attentive grape growing was needed. Heavy fruit thinning to balanced crops for us was needed in 2013. In 2014, it required dealing with small crops, having open canopies to reduce the risk of rot, and accepting that some sites wouldn't make the grade.
"While many good wines were made in South Australia in 2014 it was a challenge for winemakers. The highly-rated 2012 vintage is a safer choice for collectors. In particular Riesling from Clare and Eden Valley; Chardonnay from the Adelaide Hills; Shiraz from Clare, Barossa, McLaren Vale and Adelaide Hills; and Cabernet from Coonawarra."
Slider image from Shaw + Smith